Galactic Council Overshadow Transmissions
Presented by Galactic Girl (GG)
Your Star family have been waiting for you. It's time to take your place as the Being of Light that you are. Improve your interstellar communication.
---
When:
Weekly overshadowing sessions happen on Sunday's from 11am-12pm

Please contact GG at galacticgirl@unseen.is to confirm your reservation as meetings may be canceled if there are not enough attendees.
Where:
Kapiti Coast, Wellington (see below for the venue address)
Suggested donation:
$45 first visit return visits donation for $25
---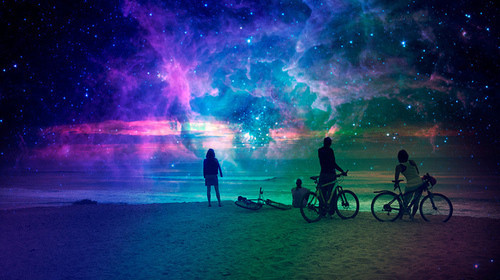 Welcome Family of Light,

Does life seem to much to handle? NO WORRIES!
It's a virtual dream that you can adjust as you go. Allow yourself to feel relaxed when you learn how easy it is to create a life filled with excitement and joy. What a wonderful feeling to be able to be who you are.

Expect the UNEXPECTED! You will eventually find that you already have all you will ever need within you.

These weekly messages come from the Space Alliance and other Cosmic Family. What a joy it is to come together to share the communications, support and assistance with whom ever comes to the meetings. Contact is more common than you may think!

The "overshadowing" sessions are presented by spacers or light beings. The process of reception is similar to channelled messages in that the delivery is achieved through a magnetic energy transfer to the receiver. In this case, GG.

All ages are welcome to attend.

We're offer a comfortable place where you can be yourself and where no one is "better or less" than anyone else.

Come as you are, everyone else is taken ;-)
---
Venue:
The gathering takes place on a special energy spot at our acreage in Paraparaumu. Close to the highway.

Note: On the website link you will be able to see what was covered and what happened at the last event; as well as, receive the meditation for the month along with the home exercises there.
---
Contact details:
Please email your questions or your RSVP how many are in your party who plan to attend.
---
Categories: Clairvoyance, Spirit Guides, Past Lives, Angels, Ascended Masters, Chanelling