Peace Within Learning - Nature Assisted Leadership Workshops
Presented by Tiriana Turara - Facilitator for Great Change
What would it look like for all Leaders to be their Greatness every moment?
How would your business, your school, your Organisation look?
Be the change you see in the World!
---
| | |
| --- | --- |
| When: | Thursday, Friday and Saturdays 10.00 am - 4 pm |
| Where: | Lower Hutt, Wellington (see below for the venue address) |
| Investment: | individual $450; 2-3 people $550; 4-5 people $650 |
---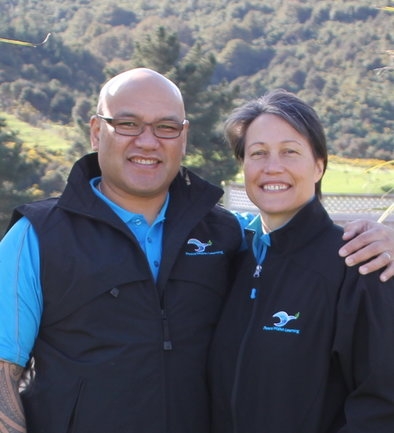 A powerful Nature Assisted Learning Session facilitated to access your self awareness of:

Leadership skills
Communication skills
Relationship skills
Confidence and positive attitudes
Grief and stress recovery

Held over one day. The Leadership Workshops facilitates embracing The Principles of making a Good Leader for You and Your Team. You will be interacting with each other or individually within a unique learning style to connect with nature to assist in your individual and your team development. Sessions may be specialised by request to cater for the specific and ongoing needs of your Corporation, Business or Organisation.

Leaders have the power to make Great Change.... with this Power we have a great responsibility to ensuring our future generations of staff and family become the Best they can be, our Village and Organisation becomes the best we can be, and therefore our Nation becomes the best we can be.

Nature Assisted Learning activities are designed for clients specific goal, whether in Leadership or in Family to address any issue or goal on a holistic level, producing spectacular results. This type of learning benefits everyone of any age or status in life. Simply put it is Holistic Learning of Empowerment for Humans through the assistance of Horses, goats and Mother Nature. All horse work is completed on the ground (no riding). Our services are not to teach horsemanship or riding.

The learning will impact on new ways of thinking and behaviour through providing an opportunity to reflect on past behaviours and whether these are still working for you and your Team. It is all self discovered learning which ultimately means YOU are the one with the answers and solutions within yourself.

Magically the Horse can mirror behaviours in your life to show you very clearly how things are and how things can then change if you choose it to. You can begin to understand "What is the horse trying to tell me about my life? About my Leadership Style?"

Are your staff board of stuffy air conditioned boardrooms, powerpoint presentations and "normal self development training"? Come and see what magic Nature has to offer.
---
Venue:
The tranquil serenity of our rural Haven 5 minutes inside of Wainuiomata, surrounded with native bush, beautiful pastures and room to breathe, sets the total picture of a "Heaven On Earth".
150 Upper Fitzherbert Road Wainuiomata
---
Contact details:
Tiriana Turara 0274 370 937 or 5647676
www.peacewithinlearning.co.nz
---
Categories: Healing, Retreat, Self Develoment, Song, Meditation, Prayer