Yoga with Elise
Presented by Elise Curnow fully certified yoga teacher KHYF Krishnamacharya Healing and Yoga Foundation
Yoga in the tradition of Krishnamacharya. Includes Asana (movement) Pranayama (breath and prana movement) Chant (Sanskrit) Ending with a guided relaxation/meditation. De-stress and be more present!
---
When:
Waikanae- Mondays
•7-8.15 pm Advanced class experience and bookings essential.
Waikanae-Weds
• 9.30-10.45 a.m General class for all levels, bookings preferred
•11-12 noon Restore class for those who need a little more rest and support'

Otaki Nga Purapura-Tuesdays
•9.30-10.45 a.m Advanced class experience/bookings essential.
•11-12 noon Intro class all welcome

No classes take place in the school or public holidays
Where:
Kapiti Coast, Wellington (see below for the venue address)
Investment:
$10 - $13 concessions may be possible.
---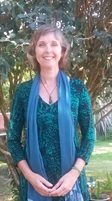 Yoga in the tradition of Krishnamacharya.
In the classes we explore the tools of yoga to access all the layers of the self. These tools include, Asana (movement), Pranayama (the breath), sound (in the form of chant) ending with a relaxation/guided meditation.
The aim of the practice is to allow more comfort within the body enabling a more focused and conscious mind state. This encourages a place of stability and clarity from which to make our choices in life.
The ethos of Viniyoga is that your capabilities as an individual are respected and catered for by each student being given tools with which to judge and adapt the practice accordingly.
Elise has completed a 750 hour KHYF (Krishnamacharya Yoga and Healing Foundation) teacher training course and undergoes ongoing yoga teacher training to retain her certification and for her teaching development and is currently engaged with a three year yoga therapy training, also through the KHYF.
I am also available for one to one sessions and events/retreats, please contact me for more info.

Namaste, Nga Mihi, With thanks
Elise
---
Venue:
Waikanae Beach;
Monday evenings, please contact me for venue details
Wednesday a.m, Waikanae Beach Community Hall, 22a Rauparaha St.

Otaki;
Tuesday mornings at Nga Purapura, Gym, Wellness Centre. 145 Tasman Road Otaki, Ra 2 classroom
---
Contact details:
Elise Curnow,
eliseyoganz@gmail.com
Tel 0211653898
Website; www.yogawithelise.weebly.com
Facebook; www.facebook.com/YogawithEliseC
---
Categories: Yoga